ABOUT

Roots Of Riot Design - We make cool stuff!

It's time to bring your business and products into the spotlight! Roots Of Riot Design is the solution.

The strength of Roots Of Riot Design is the development of full projects – from the concept to the final form - in all creative fields.
Every detail will perfectly fit with your needs and, for specific projects, a creative and professional team of designers, photographers and artists will be at your full disposal.

Roots Of Riot Design is characterized by its original style and skills.
Unfortunately for you we are talented: we'll work for you if you can afford to pay for it (don't worry the price is fair!). We don't care about the "opportunities" you may give us, or about your "visibility"... because 'YOU' need our skills to look cool. If your cousin "can do it better/faster/cooler with 10 bucks" than ask your cousin.

Respect our work.

SERVICES

We can provide all in offers and personalized packages.
Ask for info and quotes; links in the Contact Section.

GRAPHIC DESIGN We can create visual concepts, using computer software or hands and pens.


PHOTOGRAPHY With our technical experience, creativity and composition skills, we can produce awesome images both in studio or outdoor; also, we can work directly on your photos (Post-Production).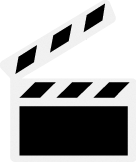 VIDEOMAKING We Shoot, record and produce movies, music videos, documentaries or whatever you may need. We'll take care of Scripting, Storyboarding, Graphics, Editing and Post-Production.

SOCIAL MEDIA MANAGING We can improve your company's Social Media Marketing and manage the Social Media you want.


CONSULTING We have the know-how that can grant your company a competitive and functional look. We can improve a company's brand, visual media, and above all, the style and layout of your publications.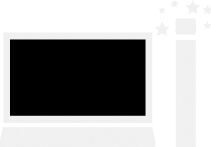 ART DIRECTION We can create the overall design and style and then direct a team who will develop the artworks.

WORKS

All

Video

Graphic Design

Photo
SOCIAL